HARTFORD HANDYMAN SERVICES
Call Us For a FREE No Obligation Quote!
Hartford, CT Handyman
Hartford Handyman offers home repair, remodeling & maintenance services in & around Hartford County.
Do you have home repairs that need to be completed around the house? Are you looking to finally redesign your kitchen? Maybe even upgrade your bathroom? On the off chance that you need to tidy up your space or revamp it totally, go to Hartford Handyman Services for assistance. Our experienced handyman professionals service all over Hartford County. We specialize in Hartford, CT home repairs, home renovations, decks and porches, augmentations, bathroom rebuilds and kitchen remodeling. We also service nearby towns such as West Hartford, Enfield Simsbury, Newington, Farmington, Southington, Glastonbury, Bristol, Manchester, New Britain, Rocky Hill, Windsor, South Windsor and Wethersfield with handyman and remodeling services. To get a Free Estimate on your next project, call us now at 860-300-8009!
1/4 Day Package
Need a quick home repair or home upgrade completed. Your local Handyman will be there to save the day!
2 hours of Service
On Time Arrival
Qualified Specialists
Save Time & Money!
1/2 Day Package
Our Skilled handymen will decrease the pressure of annoying fixes and undertakings all within a half day's work.
4 hours of Service
Convenient Times
Licensed & Bonded
Guaranteed Work
Full Day Package
Mark off your "Honey Do List" for the day by packaging various tasks into an entire day's worth of effort.
Simple booking
On Time Arrival
Qualified Specialists
Save Time & Money
Need your To-Do-List done?
Call a Handyman Today!
Are things getting crossed off the to-do list, or is it just getting longer and longer? Tackle the to-do list now. Stop holding off and waiting for some free time. The list is going to continue to grow, and things that aren't fixed now might get much worse before they're done. A handyman in Hartford, CT, can help with just about any tasks on the to-do list and ensure they're done properly as quickly as possible. Whether you are looking to renovate, construct, repair or upgrade your property, our special handyman services can cater to all of your needs. We have been servicing the Hartford, CT area for many years and have garnered a strong reputation in and around the community. With our team of highly qualified carpenters, architects, artists and technicians you can rest assured that your project will be in good hands. We offer handyman services that cater for residential, commercial and industrial sites. Whether you are looking to repair, remodel or maintain your property, our tailored services will help you achieve your vision in record time. A local handyman can handle just about any tasks on the to-do list from restoring the kitchen to replacing, repairing, or painting the deck outside.
Our handyman has the skills and tools required for the jobs around the house, whether it's home repair that's needed or help with basic maintenance tasks. A handyman offers affordable home repair, so it's possible to get the to-do list done without overspending or clearing out the savings account.
No matter what your home repair, remodel or maintenance needs are, you can always count on Hartford Handyman for reliable and professional service backed by our impressive workman guarantee.
Popular Services
Services include appliance repair, carpentry, interior and exterior painting, dry wall repair, plastering, grout cleaning, landscaping and DIY assistance. We provide all trades services and we work to ensure that the end result is of the highest quality. We run initial assessments before we tailor a plan for each individual project. The consultation provides our staff with the information they need to move forward with the design, construction and completion of the specific project. Our trained team of professionals strive to provide excellent service and we stand as one of the top providers of handyman and DIY services in Hartford, CT and the surrounding areas.
Assembly & Installation
New furniture often needs at least some assembly before it can be used. A handyman in Hartford county can help with this. They can handle furniture assembling for just about any type of furniture, including bookcases and shelves. Along with offering basic home maintenance services, they can build and install bookcases, install new shelving, and handle the assembly and installation of tables, chairs, desks, appliances, and much more.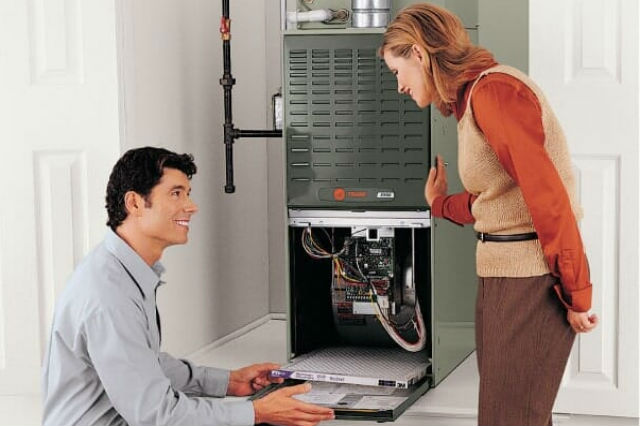 Heating & Cooling
Get help with the heating and cooling to ensure these appliances are as efficient as possible. If window air conditioners are used, they can be installed when they're needed and removed for the winter. They'll be prepared for storage, so they're ready to use again the next year. Other maintenance for heating and cooling the home, like heating and AC filter replacements, is available as well. Get all of the help needed to keep the home at a comfortable temperature and keep energy bills as low as possible.
Ceilings and Walls
Damaged walls? A handyman can help. A drywall repairman can handle repairing any damage done to the drywall, whether it's a small hole or water damage due to a leak or flooding. They know how to fix a hole in the wall, so it's not detectable once the repairs are done. Let a handyman tackle the drywall mud, drywall tape, drywall sander, and other drywall tools to get the drywall repair done fast and ensure it looks fantastic, with minimal interruption to the household. Let our Handyman Professional do all the hard work for you so you can take time to enjoy family and spend time on what matters the most. Our handyman in West Hartford CT can also help with drop ceiling tile replacements, trim, and moldings along the walls, installing chair rail molding, popcorn removal, and ceiling repairs. Other services include drywall installation and finishing, plaster installation, acoustic panelling installation and more. If there's anything the walls or ceilings need, they can get it done and get it off the to-do list.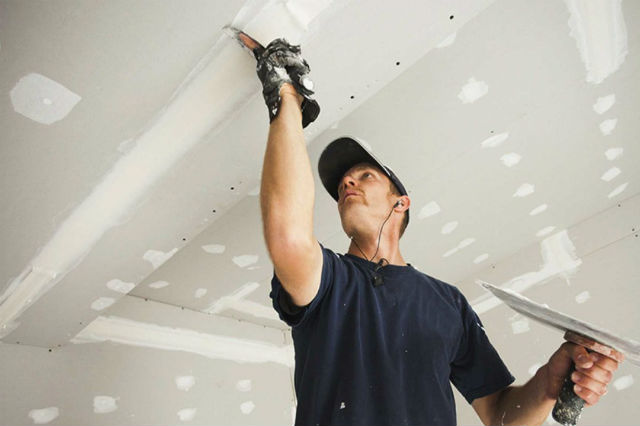 Exterior Work
The way the exterior looks has a huge impact on what visitors think before they even get inside. Keep the exterior looking great with help from a handyman in Bristol, CT. They offer many different exterior services, from a pressure wash service to fencing repairs and snow removing services.
A professional power wash service cleans the exterior of the home to help prevent damage from algae or mildew and keeps the whole home looking great. If touchups are needed after the power washing, painting services are available. A gutter clean service keeps the gutters empty and will offer gutter repairs, ensuring they can work properly to move water away from the home and its foundation. Clearing gutters requires climbing on a ladder, so use a gutter cleaning service, so there's no worry about staying safe.
Get help with deck and fence repairs to ensure they remain in great shape. A deck painter can clean the deck, replace damaged boards, and paint the deck, so it looks great and will last longer. A handyman can also handle fence repairs. If the fence is no longer in good shape and repairs might be too extensive, they can handle fences installation as well.
General Interior Work
Lots of jobs inside the home, from small to major, might be on the to-do list. Handymen or home repair contractors can handle any tasks, from light bulb replacement to childproofing or a TV surround sound installation. Contact an electrical handyman for help with replacing light bulbs that are hard to reach, installing smoke detectors, installing ceiling fans, or other electrical needs.
A handyman can help with doors and windows, as well. If the windows aren't opening and closing easily, get in touch with them for window repair. The home repair service can also repair doors, and a door frame repair man can fix any issues with the door's frames, both inside and outside of the home. This could fix issues like stuck doors. Ask about door installers if doors need to be replaced or window repair for homes to get these jobs done fast.
Bathroom Help
Is the bathroom starting to look a bit drab or outdated? If the bathroom needs to be upgraded, a handyman plumber can help. Bathroom services offered include everything from installing a towel rack to installing a new bathtub or shower. The toilet repair man can handle any issues the toilet might have and a plumbing repair man can fix leaking sinks, showers, and more. In the bathroom, use our plumber services to ensure everything is working properly. If you are looking to freshen up or update the bathroom with a bathroom renovation, then let the handyman help with replacing the vanity, flooring, and more so the bathroom gets a new life and looks stunning.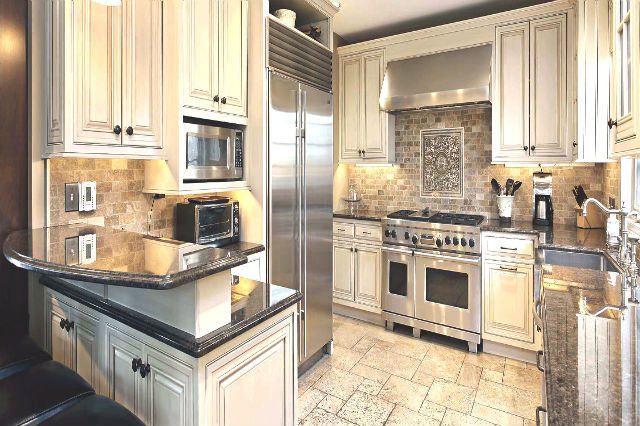 Kitchen Restoration
Kitchens are the focal point for many homes since so much time is typically spent in there. Instead of dealing with an outdated kitchen or one that's not functional, talk to a handyman about a kitchen restoration or renovation. During the renovation, they'll be the cabinet installer, kitchen sink installer, and the countertop installer to make sure everything is done right. They can replace outdated appliances, restore or replace the flooring and cabinets, and handle any other renovation tasks to make the kitchen look like new again. They can even help rearrange the cabinets, appliances, and more to add function to the kitchen. Even if you want to renovate the kitchen entirely, one of our Hartford Handyman located in your neighborhood can handle the kitchen renovation from demolition to the completion.
New Flooring
Is the old tile out of date or broken in a few places? Is the carpet getting too worn down and hard to clean? Get a handyman from Southington, CT to replace the flooring throughout the home. They are ready to do any type of floor installations, so it's possible to have the perfect flooring installed in every room of the home. A tiles installer or installers of laminate flooring can replace the old flooring in kitchen and bathrooms with a new style that's waterproof. They can handle the floor install in the master bedroom or other rooms in the house, whether tile installations, carpet installations, or other types of flooring are needed. They can also repair flooring, restoring it to its previous beauty, so it continues to look great and function well.
Garage Organization
Can the cars still fit in the garage, or is it overflowing with stuff? While a garage clean-out is possible, it may also be a good idea to contact a handyman for help. On top of offering garage door opener installations, they can help with all of the stuff piling up inside the garage. They'll help install garage shelving and make sure everything in the garage is organized, so it's all put away and easy to find. Once they're done, there might be enough room in the garage to start parking the car inside again.
Basements and Attics
The basement and attic don't need to be disorganized rooms prone to leaking and other issues. Let a handyman get them up to par so they can be useful additions to the home. Look into basement renovations and attic renovations to see what can be done to turn these spaces into something useful. A handyman can handle basement clean-ups after flooding, help with basement finishing, and install cabinets in the basement to help with home organization. They can also help organize the attic so it can be used for added storage as well.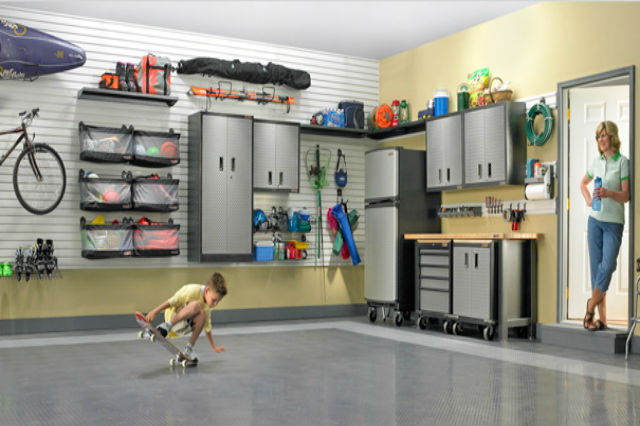 Everything Else
When it comes to house remodeling, maintenance, repairs, and more, a handyman offers as much help as is needed. They can handle the jobs mentioned here as well as everything else the homeowner has on their to-do list. Whether it's minor jobs that are just adding up quickly or major repairs that need to be done before they cause further damage to the home, a local handyman can provide the help needed to cross everything off the honey-do list. Are you ready to start crossing off things on your to-do list? If you've been looking for handyman services near me, you're on the right track.
Hire a Hartford Handyman today to get all of the home repairs, maintenance, and other tasks done so you don't have to worry about them anymore. If you're ready to start getting things done around the house, give us a call today. We offer all of the services you're looking for and can handle just about anything that needs to be done in or around your home.
Indoor
Appliance Installation
Appliance Repair
Bathroom and Bathtub Caulking
Tile Grout
Baseboards Repair/Installation
Shelving Installation
Carpet Cleaning
Hanging Pictures and Artwork
Cabinet Installation and Repair House Cleaning Services   
Carpet Cleaning Services
Outdoor
Window Repair
Fence Repair
Irrigation System Installation
Constructing Garden Beds
Water Feature Installation
Siding Installation and Repair
Gutter repair and cleaning
Power Washing
Driveway Oil Stain Removal
Outdoor Drain Clearing
Garage Door Repair
Testimonials
Here's what our happy customers had to say about our services:
Hartford Handyman really helped my husband & I build our deck. We were lost trying to do it by ourselves but they truly saved the day! Highly recommended.
Hartford Handyman was very professional and curtious.

Recommended highly.
Hartford Handyman was on time both in showing up on time but also  on project budget.
I was a little skeptical at first; but the person that fixed our leaking tub was very knowledgeable.  He even cleared the drain all the way to the street.  True Pros!
Hartford Handyman installed my dream kitchen I thought I couldn't afford.  Thanks for working with us on the payments!  Great work!
Avon
Bloomfield
Windsor
Burlington
Broad Brook
Canton
Canton Center
Collinsville
East Berlin
East Glastonbury
East Granby
East Hartland
East Windsor Hill
Farmington
Glastonbury
Granby
Berlin
Manchester
New Britain
North Canton
North Granby
Plainville
Poquonock
Rocky Hill
Simsbury
South Glastonbury
South Windsor
Suffield
Tariffville
Enfield
Unionville
East Windsor
Weatogue
West Granby
West Hartland
West Simsbury
West Suffield
Windsor
Windsor Locks
Hartford
West Harford
East Hartford
Wethersfield
Newington
Marion
Marlborough
Milldale
Plantsville
Southington