Request a Callback
Please fill out form and describe your project to us. We will be sure to give you a reasonable estimate to fix your house!
We're waiting for your call
When your home is in need of repair, there is no need to worry, Hartford Handyman Services is here to help save the day.
The #1 Handyman Company in Hartford County!
Appliance Repair
Most times when faced with an appliance breakdown, the first thing that comes to mind is to replace it. That might not always the best decision since there's a better alternative.
At Hartford Handyman Services, our experienced and certified handymen are always ready to help you revive your broken appliances. We fix all different types of electrical appliances including refrigerators, microwaves, dishwashers, dryers, and many more. Just a few dollars might be all you need to get your appliance back to life. Give us a call today and you'll be grateful you did.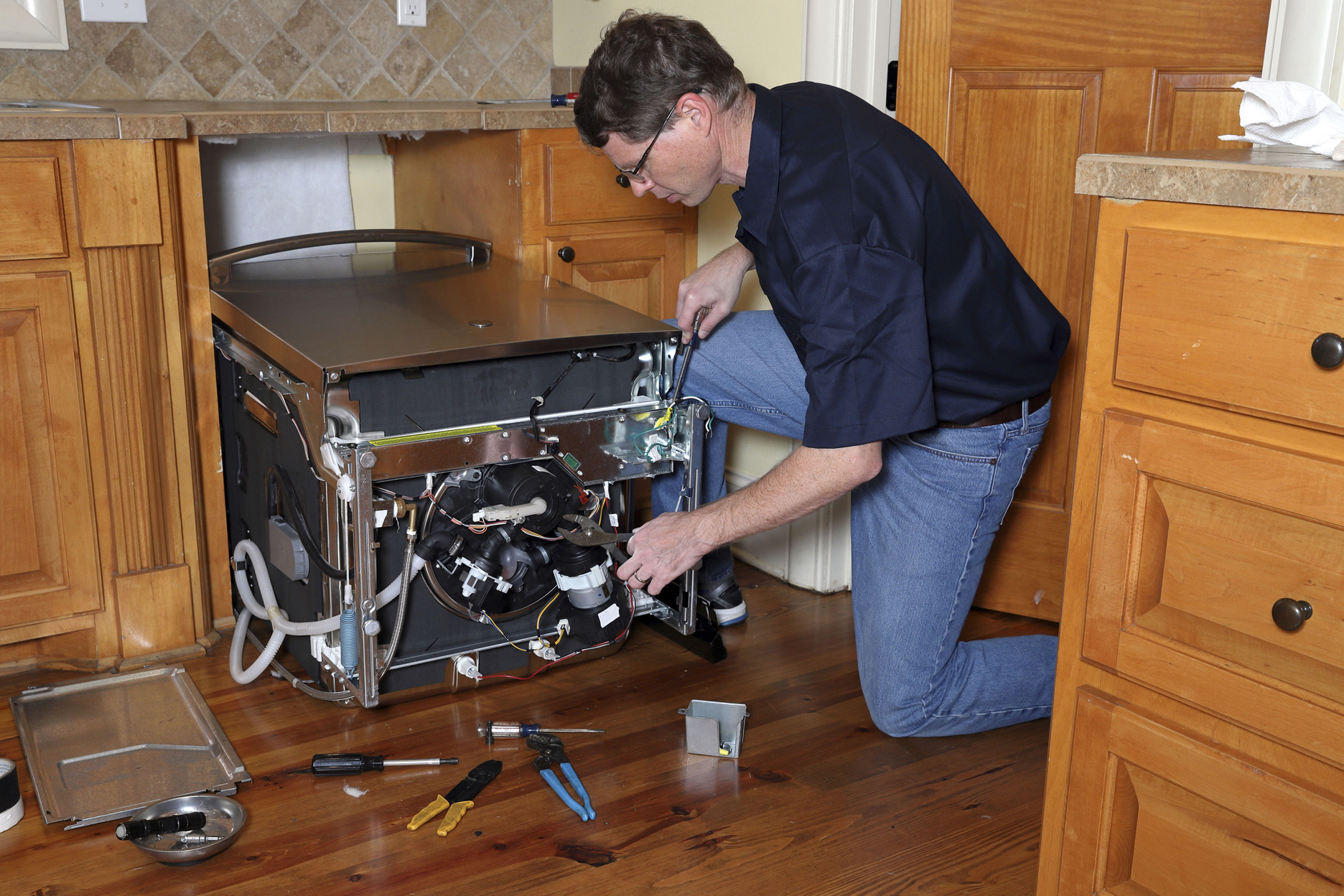 Drywall Repair
To keep your home, office or commercial buildings under your care in perfect shape, the need for a drywall repair will always arise.
Whether you're faced with stress cracks, wall or ceiling holes, our team of certified technicians at Hartford Handyman Services are poised to provide you with the best solutions to your drywall problems. From complete reinstallation to texturing, smooth finishing or painting, you'll be sure to get the best services with optimal satisfaction.
Call us now!
Garage Door Repair
We understand how important it is to keep your garage doors functioning at all times but a total break down of these doors can come without warning.
Whether you're faced with unpredicted breakdowns or minor problems like grinding noise, cracks or gaps, broken remote or unresponsive operator, we're right on call to help you out. Our trained and experienced technicians at Hartford Handyman Services are always available to work fast with great attention to details in diagnosing and fixing any type of problem with your garage door. Call us today and we'll be happy to help!
Door & Window Repair
Are you having a hard time getting your doors or windows to work like they should? We at Harford Handyman Services are ready to help.
Our skilled and local handymen are always available to provide you with speedy solutions ranging from hardware parts maintenance to replacement services. We believe in providing exceptional services and quality workmanship. Therefore, feel free to call us at any time for your door or window challenges and we'll be right at your doorstep. If it's broken, we can fix it.
Miscellaneous Repairs
Our partnership with other local businesses allow us to service a greater area while still providing an excellent customer service at an affordable price.
Our handyman service areas include you, Southington, CT! We have served the community of Southington for many years and always love to interact with our satisfied customers. All of our partner companies are professional and they individualize their plan of attack to fit all your home repair needs. Our company understands that you want your furniture and rugs cleaned with state-of-the-art equipment to restore the luster to your home.
Testimonials
Here's what our happy customers had to say about our services:
Hartford Handyman really helped my husband & I build our deck. We were lost trying to do it by ourselves but they truly saved the day! Highly recommended.
Hartford Handyman was very professional and curtious.

Recommended highly.
Hartford Handyman was on time both in showing up on time but also  on project budget.
I was a little skeptical at first; but the person that fixed our leaking tub was very knowledgeable.  He even cleared the drain all the way to the street.  True Pros!
Hartford Handyman installed my dream kitchen I thought I couldn't afford.  Thanks for working with us on the payments!  Great work!
Fix Your Home Today
Give us a call for a FREE No Obligation Quote!