Request a Callback
Please fill out form and describe your project to us. We will be sure to give you a reasonable estimate to fix your house!
We're waiting for your call
When your home is in need of repair, there is no need to worry, Hartford Handyman Services is here to help save the day.
The #1 Handyman Company in Hartford County!
Drywall
Whether you're installing new drywall while remodeling or fixing holes in the existing walls, the best thing you can do is to get professionals to handle it.
At Hartford Handymen services, our trained and insured technicians are available at your service to perform multiple drywall services to restore your home back to its glory. Let our technicians give your walls the best finishing touch. Call us today and you can easily rest knowing your job is well done.
Carpentry
With many years of experience, our team of home improvement handymen are true professionals skilled in the art of carpentry and furniture making.
We build and install, fireplace mantels, bookcases, wooden countertops, custom cabinets, and many more. At Hartford Handymen Services, our team of skilled carpentry professionals are just a phone call away to giving you the best woodworks that will last the test of time.
Flooring
What are those special needs or floor customizations you would love to have in your home or office? We understand the need for personalization.
With our experience spanning into years, our ideas and your desires; we'll create and install stunning floor plans for your space. Our flooring installation and repair services involve diverse material types ranging from wood, plank, sheets or tiles to any type of vinyl flooring. You can count on us to deliver a perfect job with an astonishing finishing touch you will be proud of.
Painting
From painting your new house to adding a fresh coat of paint to an accent wall; let our handymen breathe new life into a room, on doors, walkways, or a piece of furniture.
You can always count on the best Hartford handymen professionals to handle the job. Our team of home improvement specialists have all the skills and tools needed to create a whole new home with a feeling of freshness and perfection on every paint job. Give us a call today and you'll be glad you did.
TV Mounting
Ready to watch the game on your big screen TV the way you know it should be watched; up on the wall for all your guests to see?
When you want your TV to hang perfectly on the wall, you don't have to risk it yourself. Put a call through to our professionals, and we'll be right there to take care of it for you.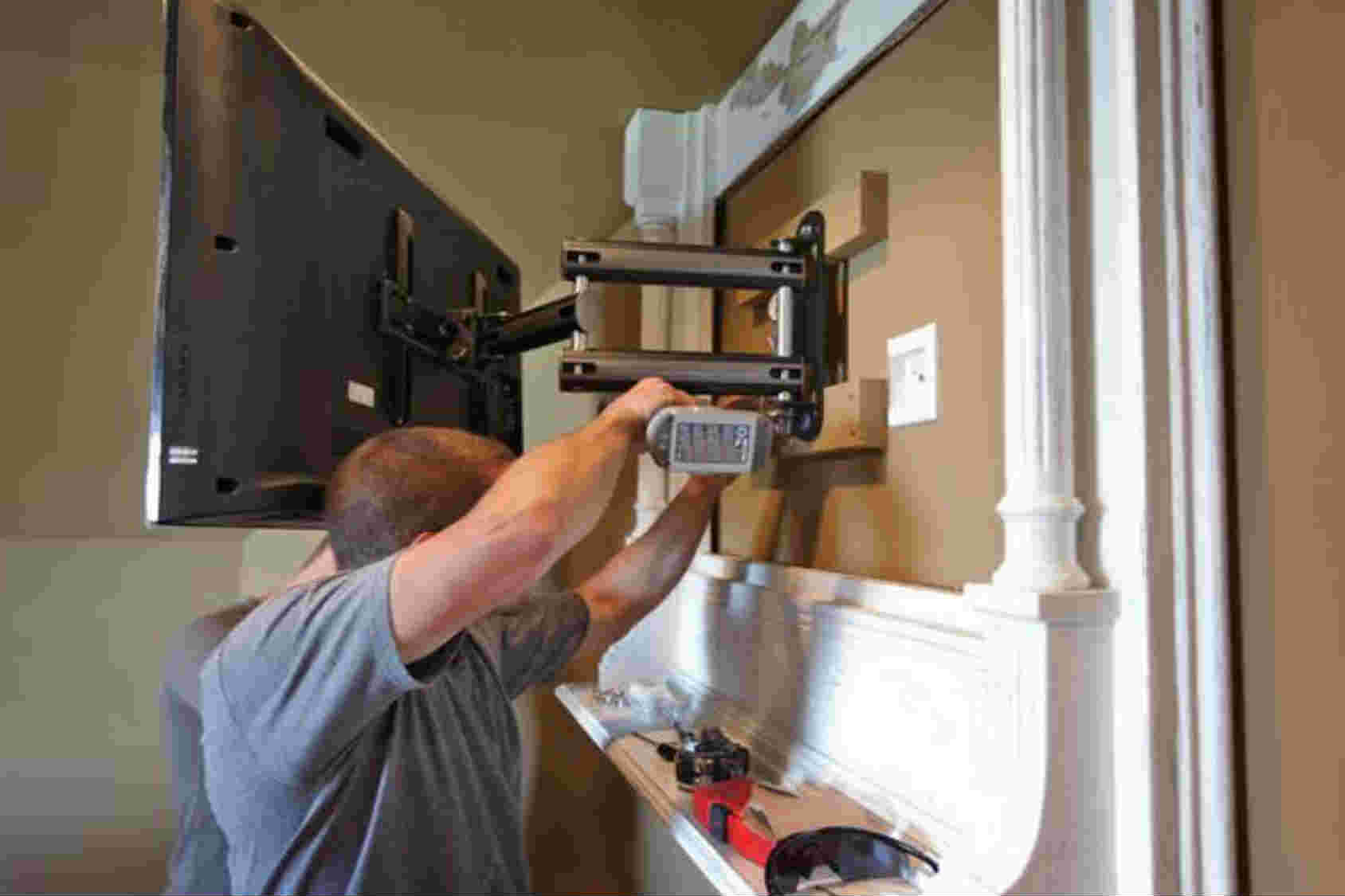 Home Renovation
Hartford Handyman also provides Kitchen & Bath Remodeling Services as well as Home Additions throughout Hartford County.
Testimonials
Here's what our happy customers had to say about our services:
Hartford Handyman really helped my husband & I build our deck. We were lost trying to do it by ourselves but they truly saved the day! Highly recommended.
Hartford Handyman was very professional and curtious.

Recommended highly.
Hartford Handyman was on time both in showing up on time but also  on project budget.
I was a little skeptical at first; but the person that fixed our leaking tub was very knowledgeable.  He even cleared the drain all the way to the street.  True Pros!
Hartford Handyman installed my dream kitchen I thought I couldn't afford.  Thanks for working with us on the payments!  Great work!
Fix Your Home Today
Give us a call for a FREE No Obligation Quote!